The past week I have been at AMSTI training! AMSTI stands for Alabama Math & Science Technology Initiative. To put it short & sweet, it's a hands-on approach to math & science to improve the teaching & learning for our little ones. During training, we do exactly the activities that we are going to teach the kids to do. I LOVE this because it helps to understand some of the problems they may have & it better helps prepare you to teach them. I was already year 1 & 2 trained in math & year 1 in science, so I had to finish my science training. While I was there, we did activities that had to do with Earth Materials & the Human Body. Unfortunately, I only took pictures of the activities we did with the Human Body. We dissected owl pellets, & if you'd like to know more about them, you can go
here
.
We also have the students put together the skeletons of the human body & make them into some type of character. I made mine into a hula girl.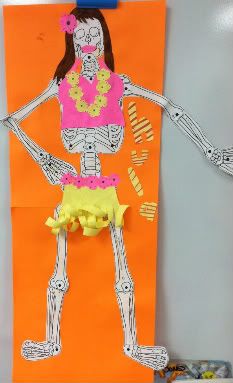 The next thing we did was make models of the leg, arm, and thumb, to discuss joints & muscles. These models were a GREAT visual representation for the students to see how it all the muscles, bones, & joints work together as well as the muscles contracting.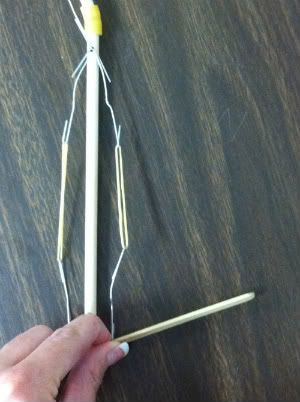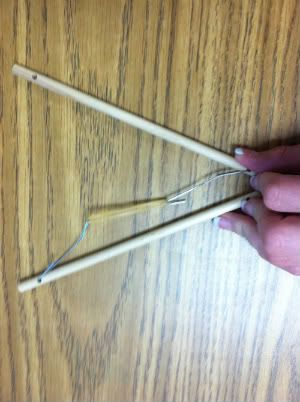 We also talked about clouds & weather, & I made a poster to represent them!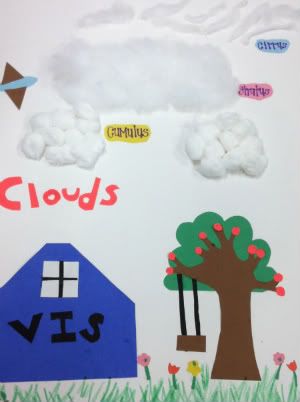 Of course we did a great deal more, but this was all I took pictures of. We had an AMAZING instructor & I can't wait to get back & do all the things I learned with my students!